Challenge
The launch of Tree Top's new Apple Crisps to K-12 schools was hugely successful and demand for the product quickly rose. Although Tree Top had the capacity to fulfill orders, the challenge was national distribution.
Esrock Insight
School foodservice directors are always looking for nutritious solutions that students will actually eat and work closely with their distributor partners to secure items for their menus.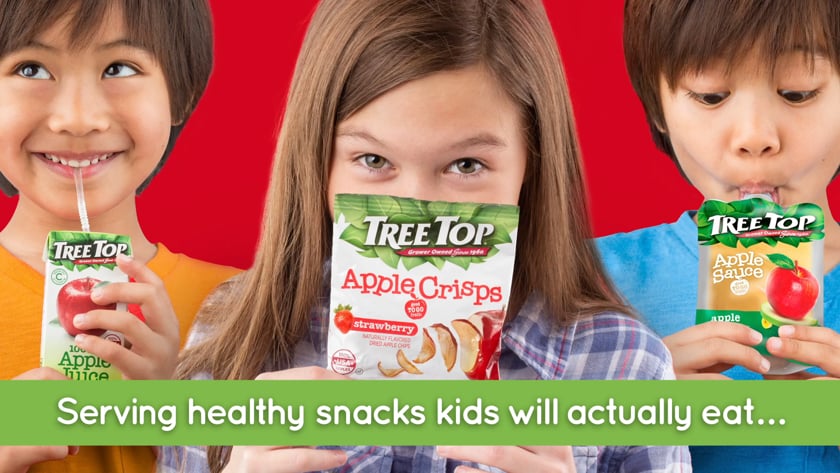 Solution
Using a variety of cost-effective digital media vehicles, Esrock helped Tree Top expand their presence nationally. Tree Top products can now be found in schools across the country, including the previously hard-to-reach Midwest and East regions.